Strategic Marketing
Long-term relationships are built on trust. And we earn it. We'll develop your ideal customer profile based on the latest market research and real data. We'll create a detailed marketing plan based on your needs and explore the best value for your budget and marketing dollar.
Whether the best plan is to utilize traditional or digital platforms – you'll know the pros and cons of each before the wheels are set in motion. Be it social media, website performance, online advertising, print, radio, billboard or sponsorships, GailNow has the expertise and a whole world of contacts to ensure your message reaches the right people.
Creative
A great campaign starts with an idea. We translate those ideas into reality with a custom plan, tapping into how to be different, stand out in a crowd and stay connected with your target audience. When we talk about creative we mean business. It can make or break your branding.
At GailNow, creative is an all-encompassing concept. It can be many things: a well-written blog, engaging social media post or website. Or, it can be a beautiful brochure, eye-catching poster or slick video. We've got all the building blocks to deliver an innovative, imaginative and original campaign that works.
Branding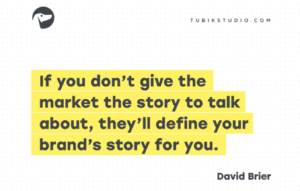 The power of your brand should not be ignored. And it all starts with telling your story. GailNow believes there are three key components to successful branding:
The passion behind your product, skill or specialty.
Authenticity: A willingness to stand for something.
A commitment to building relationships.
Narrowing down the focus is the first step toward honing your message.
Content Development
Good content starts with curiosity: asking the right questions, doing the research.
You need stories, a good product, ideas. A good interviewer and writer can help develop that content.
Setting up a website or social media platform, booking an ad is the easy part – what sets you apart from your competition is strong content.
Content that will make sense to your audience. Content that is informative and engaging. Content that can deliver results for branding, engagement, and ultimately sales.
GailNow will ask questions, do the research, review analytics and help you develop a plan. She also has A level writers to tap into – many with extensive journalism experience.
Social Media
Every social media channel has a specific purpose and audience. Twitter is "in the now." Facebook is about connections. Instagram's strength lies in images. All encourage followers, but which social media platform is right for you depends on your objectives.
We will provide you with the tools to know how to leverage social media to drive traffic to your website or landing page. Whether you plan to contract out the management of your social media or have your own team handle it, our social media workshops highlight the latest trends and strategies to maximize your social media presence.
Online Analysis
That's where we come in. We'll track all the statistics for websites, social media and email campaigns. But it's more than numbers. It's about understanding the human connection. It's understanding how and why your audience uses your website or social media. GailNow can help you unlock great marketing potential. Let us help you connect the dots and take you from data to impact.

Advertising
How do you know where to advertise that is best for your business?
We help make those decisions based on your goals, objectives and budget.
Gone are the days when you place an advertisement at random and hope to get a few customers. Using research and data we'll put together a media plan that is specific to your needs.
Traditional media still plays an important role in the market today but as the digital age continues to grow, It all comes back to who your audience, how they connect with you, and of course, your ultimate goal.
We will put you make sure that you in the best possible position to reach your current and prospective customers.
Communications/Public Relations:
GailNow has a full stable of communication and public relations services. She is also a highly regarded Publicist/ Brand Ambassador stemming from her expertise in strategic marketing and public speaking.
Gail is a well-known connector whose longevity in business is based on trust, confidentiality and an unlimited supply of energy!
Our services include:
spokesperson/brand ambassador

trade show appearances

speech writing

news releases

crisis management

video scripts

blog writing

newsletters

white papers
Event Promotion
We leverage marketing strategies to help spread the word about your event and drive registration. GailNow has been an integral part of overseeing the event marketing for the PGA Canada Golf Banquet, the 2018 Battle of Hors D'Oeuvres signature event for Big Brothers, Big Sisters of Windsor Essex and, for many years, was the driving force behind the Lasalle Vipers Tailgate parties featuring Crystal Gage.
Put that expertise to work for you. Choose GailNow today!