Gail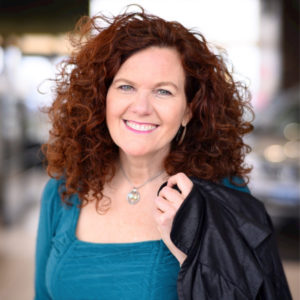 Gail is an energetic force with a bold and spirited attitude. She began her professional career as a journalist at the Toronto Star and Windsor Star where she used her innate curiosity to delve deep into news, features, entertainment and human interest stories. It was in the fast-paced world of journalism she developed the ability to not just ask questions, but the right ones.
Gail's next adventure was as owner of a bed and breakfast on Pelee Island. She calls this experience her real-life MBA as she worked tirelessly to promote an off the beaten path destination, including an award-winning biscuits marketing campaign!
Moving from island to mainland life, she took on a fundraising role with the Vollmer Culture and Recreation Complex achieving the goal of $1 Million during her one-year contract. From there, Gail moved directly into a challenging role as Manager of Advertising and Promotions at Cypher Systems Group. The position allowed her to take strategic risks leading to exception results as she grew the marketing department. Now, Gail is excited to use that expertise and knowledge to benefit others as she takes the helm of her own company, GailNow.
In her spare time Gail enjoys spending time with her son Aidan and can be found cheering him on at all his school events. A strong supporter of many local charitable and community organizations throughout Windsor-Essex, you'll often see Gail at numerous networking and community events. She's an active participant and No. 1 fan of all things Windsor-Essex.
Want to keep up with her adventures? Be sure to follow Gail on Twitter @GailNow.