Gail's true joy and passion for networking and connecting with others is what makes her a top motivational speaker in this field. An inquisitive and keen observer, she has developed a Curiosity Habit that has helped with recruiting, closing sales and fundraising.
There is even science to back up why a Curiosity Habit can up your game.
Check out her speaker reel and find out why more people can enjoy networking on their terms.
While a self-described extrovert, she will show you how to make connections even if the thought of networking makes you worry, fret or run the other way!
Gail has a degree in Journalism from Carleton University, in Ottawa, Ontario, Canada. She is also a graduate of Heroic Public Speaking, headquartered in Lambertville, New Jersey – where the core philosophy is to change the world one speech at a time.
The breadth of her experience is impressive. Gail has travelled the world and worked in the fields of marketing, mental health, recruiting, theatre, music festivals, sports, manufacturing and insurance. She has worked to inspire young girls to enter the fields of science, technology, engineering and math.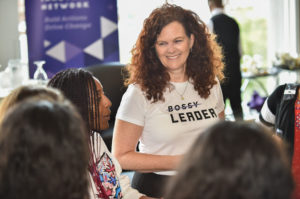 Gail is a role model and a cheerleader for many causes and organizations.
Your message – and connections – matter.